How a growth mindset is transforming student wellness at McGill
The Student Wellness Hub is driving a culture shift on campus by embracing rapid growth, flexible program design, and student voices
How a startup mentality is transforming student wellness at McGill
The Student Wellness Hub is driving a culture shift on campus by embracing rapid growth, flexible program design, and student voices
Compared to when it first opened its doors in July 2019, McGill's Student Wellness Hub is barely recognizable.
"One of the best things I've seen is its ability to grow and expand so quickly," says Maya Willard-Stepan, an atmospheric sciences & physics student who is currently serving as Mental Health Commissioner of the Student Society of McGill University (SSMU), and who works closely with the Hub.
"Between 2020 and 2023 – half of which was in full pandemic mode – the Hub has gone from being an idea, a concept, to running at least 10 workshops every week, engaging with thousands of students a month, and interacting with over 100 different student organizations."
With the help of a landmark gift from The Rossy Foundation, the Hub was initially launched in response to concerns over growing distress levels on campus and as an acknowledgement that the traditional approach to student wellness wasn't working.
In a 2019 survey, 96% of McGill students reported feeling overwhelmed, 61% said they felt hopeless, and 53% said they felt depressed to the point of having difficulty functioning.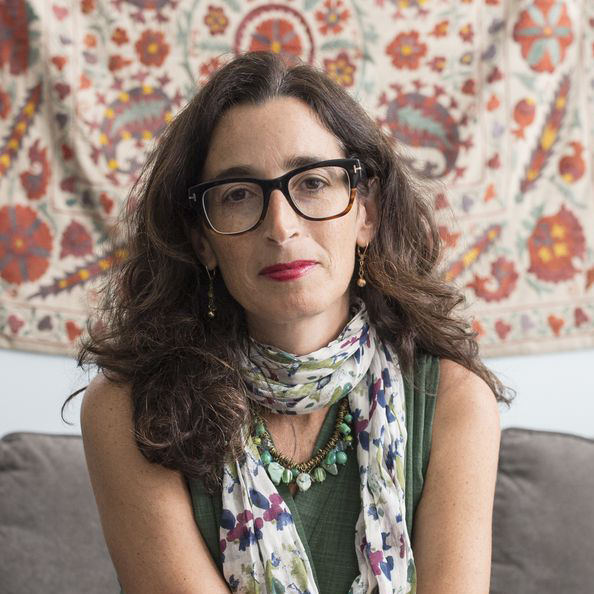 According to the Hub's director Dr. Vera Romano, this data mirrored the exponential increases in mental health issues seen by many institutions over the last 15 years. She says it would have been impossible to catch up with the demand by "doing more of the same," which is why McGill took a different approach.
By adopting a growth mindset that emphasizes agility, collaboration and continual improvement, McGill built an innovative model of care that brings together all physical and mental health services, activities, and referrals.
"Most campuses just have a health clinic, and the Hub is definitely so much more than that," says Willard-Stepan, whose passion for mental health stems from seeing friends and family struggle with inadequate resources.
The Hub's offerings are extensive and include a wide array of clinical services, counselling and advising sessions, support groups, art and animal therapy activities, virtual reality experiences, telehealth options, exercise and relaxation classes, and a sexual wellness shop.
Romano explains that she and her team have approached the Hub's growth from a place of curiosity and humility. "We knew this was going to be an iterative process: we're going to design things, we're going to implement things, but we're going to keep testing them with the assumption that some of it will need to be adjusted," she says.
During the 2021-22 academic year:
students received support through one-on-one appointments
one-on-one appointments were held for physical and mental health
students attended support groups and workshops offered by Local Wellness Advisors
students were reached by resilience enhancement programming
One of the elements of this growth mindset is the idea that student voices should be central to the Hub's development. "The professionals have expertise, of course, but at the end of the day, the experts are the users and the community," says Romano.
Students are not only surveyed regularly, they also provide guidance and feedback on the direction of programming, including the health promotion activities that are run out of the Hub's Healthy Living Annex.
"There really are active engagement opportunities at the Hub for students. I think that's really important because, when you're working on a student service, it makes no sense to not include the student. Your final result will just not be relevant," says Willard-Stepan, who sits on the Hub's Advisory Board alongside Romano.
One of the main ways students can get involved is by working part-time as Hub Peer Supporters: students trained in mental health first aid, active listening, harm reduction, and other issue-specific skills like body image.
"When students come into the Hub, we're the first point of contact there," says Hub Peer Supporter Ellie Kalutycz, explaining that this helps students feel more comfortable accessing services.
Kalutycz has been part of the Hub's recent expansion to Macdonald Campus and helps organize wellness activities for fellow students there. She has been impressed by the variety of options at the Hub and the fact that students can choose what works for them.
"As someone who studies nutrition, I know there are lots of ways to be healthy and everyone has a different way of finding wellness," says Kalutycz, who herself is partial to the de-stressing effect of art therapy sessions at the Art Hive.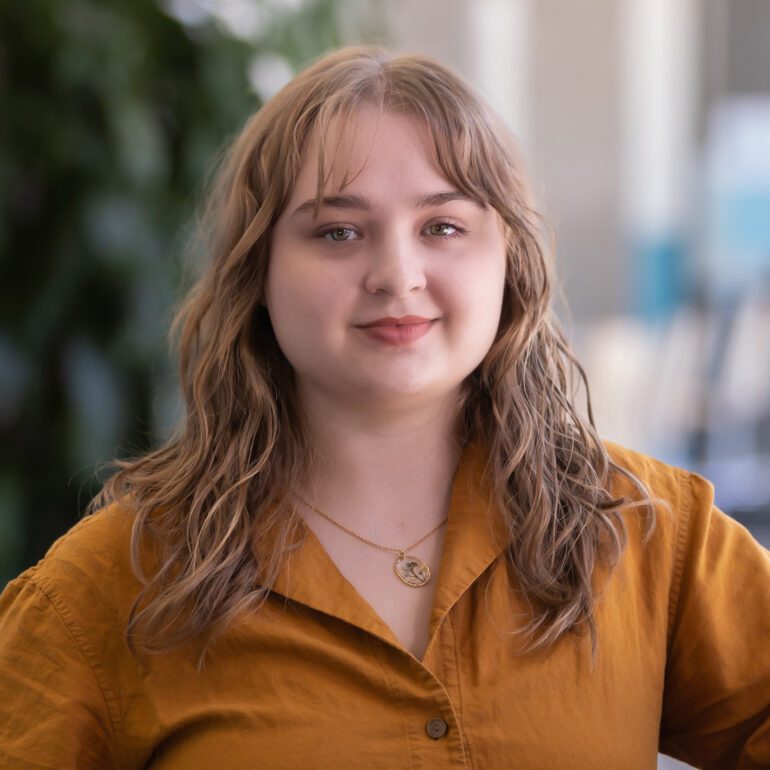 Leading a culture shift on campus
Though the rapidly expanding menu of options is remarkable, the Hub has a far more ambitious long-term goal: tackling the high-stress culture on university campuses.
"My dream is that when you walk through the Roddick Gates, you don't have to set your mental or physical health down to succeed as a student, " says Willard-Stepan. "That would be a huge culture shift – toxic academia, toxic productivity, the work hard/play hard culture are very built in, especially to these old institutions."
By focusing on awareness, prevention and early intervention, the Hub ultimately aims to create an environment where students can put their well-being first, build resilience, and develop healthy habits that will serve them for the rest of their lives.
When asked if she has seen evidence that a culture shift is starting to happen at McGill, Romano points to the Local Wellness Advisors (LWAs) – a unique program that she says was made possible by the Hub's growth mindset.
LWAs are mental health professionals who are connected to the Hub but are embedded in a specific faculty, unit or community, offering tailored support and outreach to the group they are serving. The system is based on the understanding that an engineering student, for example, will have different health needs from a law student or a varsity athlete.
The program started with eight local advisors and has since grown to include more than 20, including advisors for students living in residences, 2SLGBTQIA+ students, BIPOC students, Black students, and international students.
Romano says that the feedback from faculties has been overwhelmingly positive and that these advisors are increasingly being invited to speak in classes, at orientation events, and during exam periods. She sees this as a sign that the Hub's ideas are starting to take hold on the academic side of the University, which is a crucial step towards changing the institutional culture.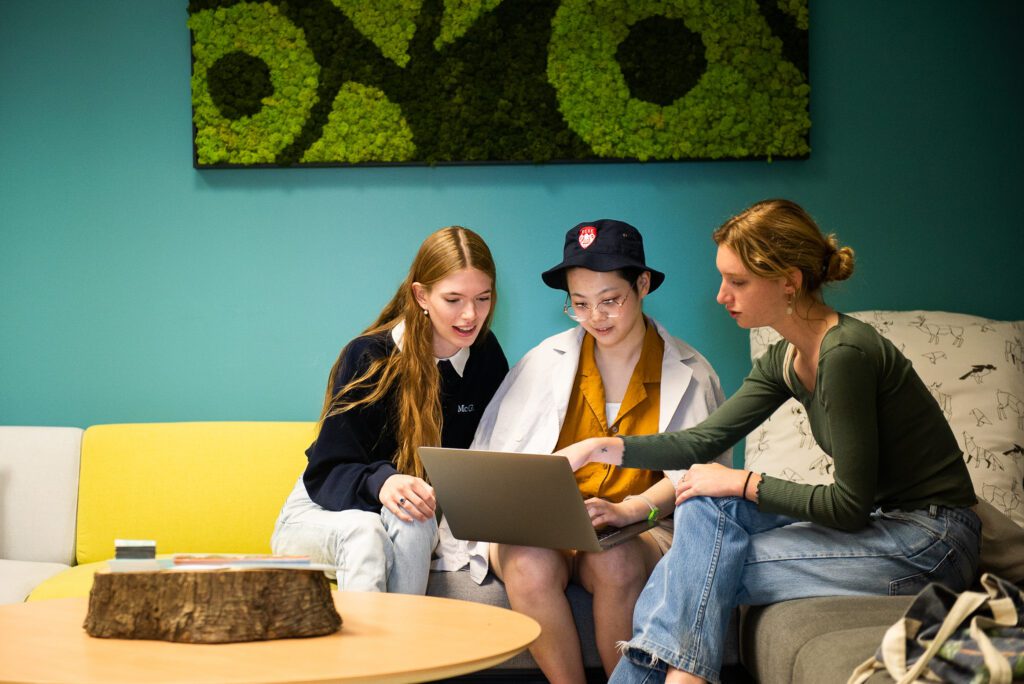 Investing in the future of student wellness
It is thanks to philanthropy that the Hub has had the resources and flexibility to operate with a growth mindset, experimenting with different ideas and quickly course-correcting when something isn't working as expected.
In addition to The Rossy Foundation's gift, the Hub has received generous donations from Gisèle and Neil Murdoch, BCom'81, and Jonathan Amiel, BA'98, BCL/LLB'02, and has benefitted from the collective support of donors who give to the Hub through The McGill Fund. Quebec's Education Ministry has also provided funding for the Hub.
With some of the government funding now coming to an end, McGill has launched a multimillion-dollar fundraising campaign to fuel the Hub's continued evolution.
For Willard-Stepan, there is no question that student wellness is among the most important causes at McGill because it underpins everything else. "Before you can be an excellent student or a researcher or change the world in medicine, you have to be healthy to do it. There is nothing that works if your body and your mind aren't working."