How genomics is reshaping the healthcare landscape
Building on half a century of pioneering discoveries, researchers at the Victor Phillip Dahdaleh Institute of Genomic Medicine are using new technologies to get life-saving therapies to patients faster
Image: Sébastien Thibault
How genomics is reshaping the healthcare landscape
Building on half a century of pioneering discoveries, researchers at the Victor Phillip Dahdaleh Institute of Genomic Medicine are using new technologies to get life-saving therapies to patients faster
Image : Sébastien Thibault
"It's not future dreams, it's reality," says Dr. Nada Jabado, a pediatric oncologist and researcher at McGill, speaking of the role our genes are playing in healthcare.
Genomic medicine, which draws on information from an individual's genes to inform their clinical care, is being researched and used to treat and cure the most difficult diseases, from cancers and infectious diseases that affect millions worldwide to rare genetic disorders.
Dr. Jabado is anxious to see the genomic research she's been working on get into clinical trials faster – and to patients as quickly as possible.
She is one of a couple dozen members of the new Victor Phillip Dahdaleh Institute of Genomic Medicine. "When you have an Institute like this, a place where solid, stellar work is being done, where clinical trials will be done, you attract the right kind of attention. That's why I'm so enthusiastic."
McGill is already one of the biggest genomics centres in the world. Now, the Institute, launched in 2022 with a foundational gift from Victor Dahdaleh, GrDipMgmt'75, will harness the interdisciplinary expertise across McGill, the Faculty of Medicine and Health Sciences, and affiliated hospitals within the McGill University Health Centre to pave the way for increasingly individualized therapies.
The momentum of the research is palpable with the Government of Canada awarding McGill the largest grant in the University's history to create a program to develop and deliver more inclusive genomic-based RNA therapeutics.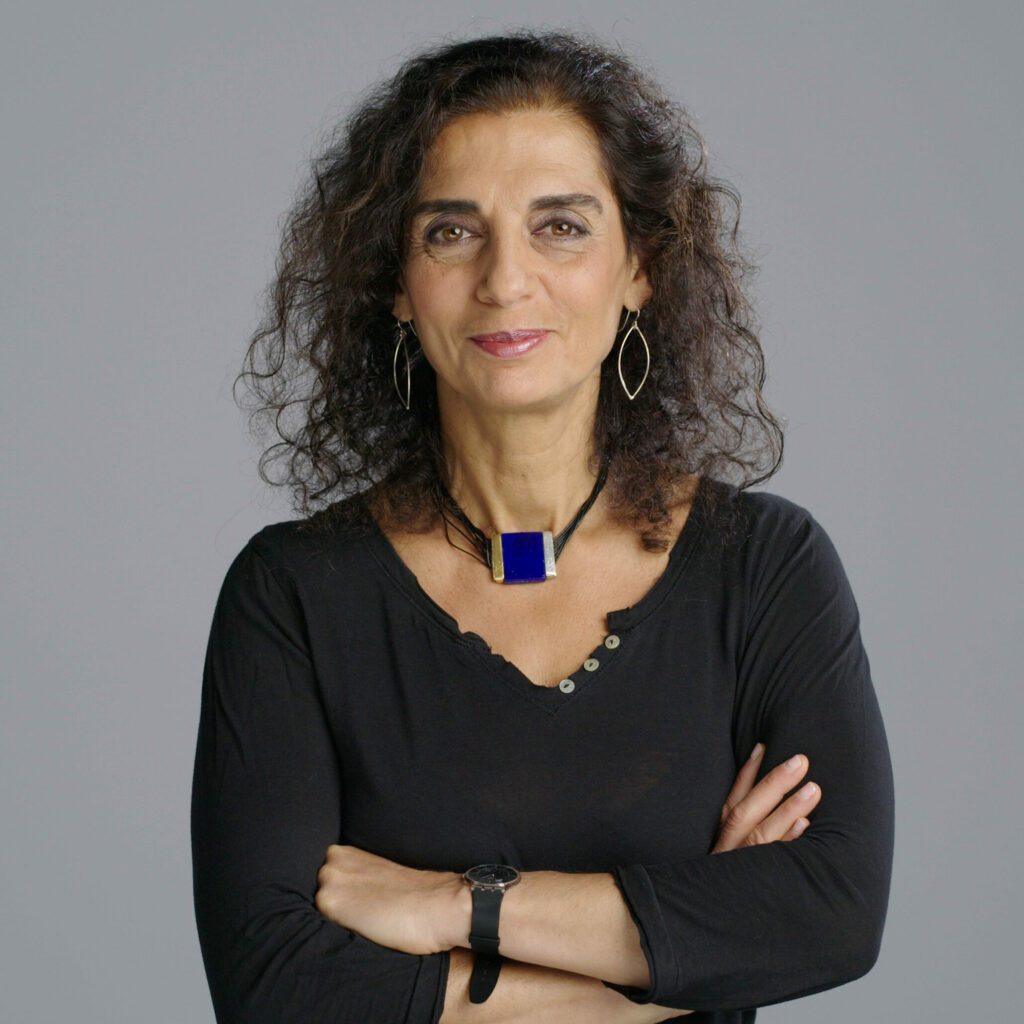 'I see real potential for these therapies'
A professor of Pediatrics and Human Genetics at McGill, Dr. Jabado studies the genetics and the epigenetics of pediatric brain tumours to improve survival and quality of life.
"I'm a physician and I'm a researcher. In order to treat, I need to understand. And to understand, I need to have the tools. And genetic sequencing provided us with the tool," she says.
"The challenge is making sure that the fast pace of discovery translates into the fast pace of therapies at the bedside."
Her urgency reflects the aggressive nature of the pediatric cancers she both studies and treats. Her patients and their families don't have time to wait for a better treatment or cure.
"We're investing in those new technologies and the new therapies, and the Institute for Genomic Medicine is amazing for that. We're creating critical mass to have the trials come our way."
An Institute is also helpful for getting the community – patients, physicians, pharmaceutical companies – on board with emerging research.
"And why do I want the trials to come my way? The targets we're identifying may get to patients faster if people trust what they can do. It's research and development. We're so good in research – we want to develop. I see real potential for these therapies."
Rob Scarborough, PhD'15, doesn't use the word "cure" lightly.
He's a researcher in Professor Anne Gatignol's lab at the Lady Davis Institute for Medical Research working on a gene therapy cure for HIV. Gatignol is also a member of the new McGill Centre for RNA Sciences (MCRS) – launched in 2022 to build on years of the University's expertise in the area.
It was decades of research into ribonucleic acid, or RNA, at McGill and elsewhere that made the rapid development and roll-out of COVID-19 mRNA vaccines possible. McGill's Nahum Sonenberg, for one, is Canada's leading expert on mRNA.
Uniting over 35 groups led by experts involved in RNA research across McGill, and led by Thomas Duchaine, the MCRS is building on that research, as well as the emergence of CRISPR and other RNA technologies, to develop more potentially life-saving therapeutics, and diagnostic and biotechnological tools.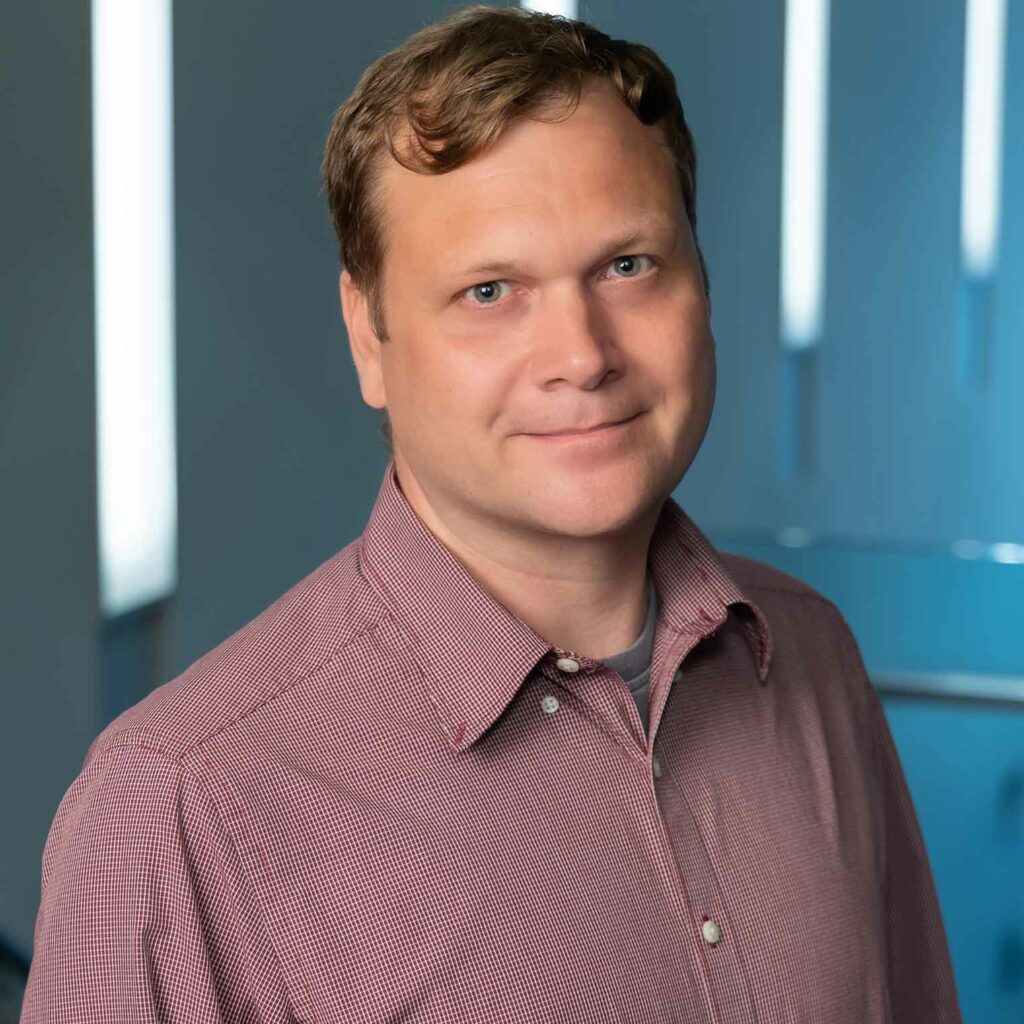 "HIV is very diverse," explains Scarborough. "There are a lot of mutations and different strains, so we need to be able to find target sites in the genome that are similar in all the variants."
That means having access to the genomes of those many variants.
Researchers like Scarborough use databases or biobanks from around the world to access the genetic sequences of the different viruses.   
They then compare those sequences to identify the parts of the genome shared by the variants. Researchers need the genomes of as many strains of HIV as possible to find where on the genome to target with the curative anti-viral compounds.
"Fifteen years ago, when we started this project, there were around 2,000 sequences of HIV available to use as a representation of the variants circulating in close to 40 million people worldwide," says Scarborough.
Today, genome-sequencing technology is so much quicker and cheaper that researchers have access to sequences from representative strains very quickly.
Scarborough points out that sequencing technology is now available in developing countries, where the burden of HIV is most pronounced. "It's great that these sequences can be available for us to use to generate better therapies."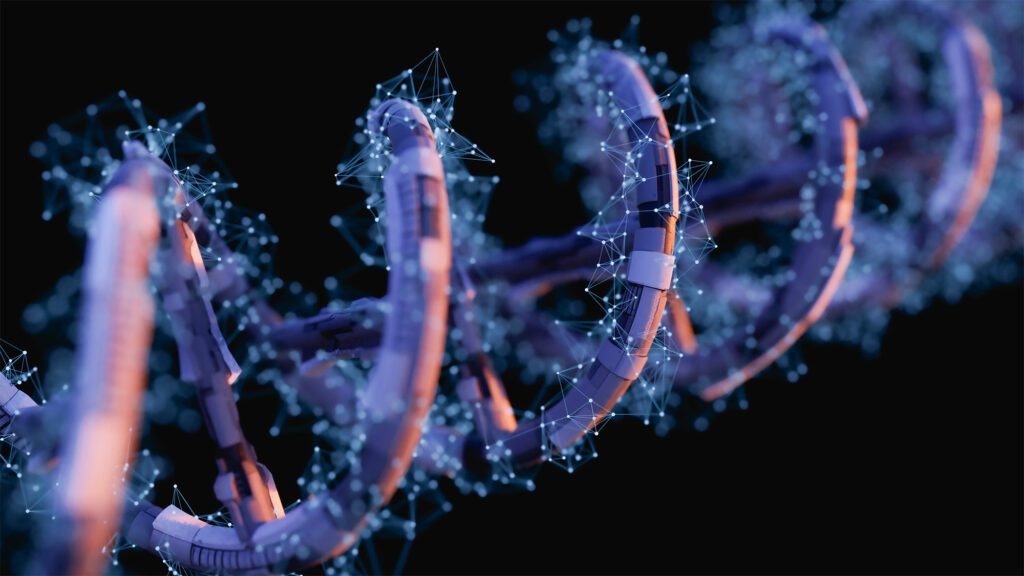 Last year, in addition to launching the McGill Centre for RNA Sciences, McGill also became the first and, so far, only Canadian university to join vaccine developer Moderna's mRNA Access program. This global research platform aims to accelerate the development and expand the impact of mRNA vaccines and medicines for infectious diseases.
The program offers researchers at McGill an inside track to rapidly prototyping and developing vaccine and medicine candidates. Promising candidates can be brought to a clinical trial stage more rapidly, offering a chance to shorten the development path and bring effective and safe treatments to the populations that need them.
"Moderna being here is amazing," says Dr. Jabado, citing the momentum it's creating at McGill and beyond. "We're considering DNA, RNA proteins and how to integrate all of them to understand and optimize treatment. We're not working in silos anymore."
Genomics by the people, for the people
A key aspect of Yann Joly's research looks at how to make sure that the treatments and cures of genomic research like Scarborough's and Jabado's will be made available in the most equitable way to people in Canada and around the world, including those who have contributed their DNA to research.
At McGill, Joly, a legal scholar, is the research director of the Centre of Genomics and Policy, a strategic pillar of the Dahdaleh Institute of Genomic Medicine, where he and colleagues from medicine, law, ethics, public policy and other disciplines are examining a wide range of socio-ethical and legal issues arising from genomics research.
"You have to have an international perspective on this," says Joly. "We're not just talking about equity in Canada. Genomic research is very much about international collaborations."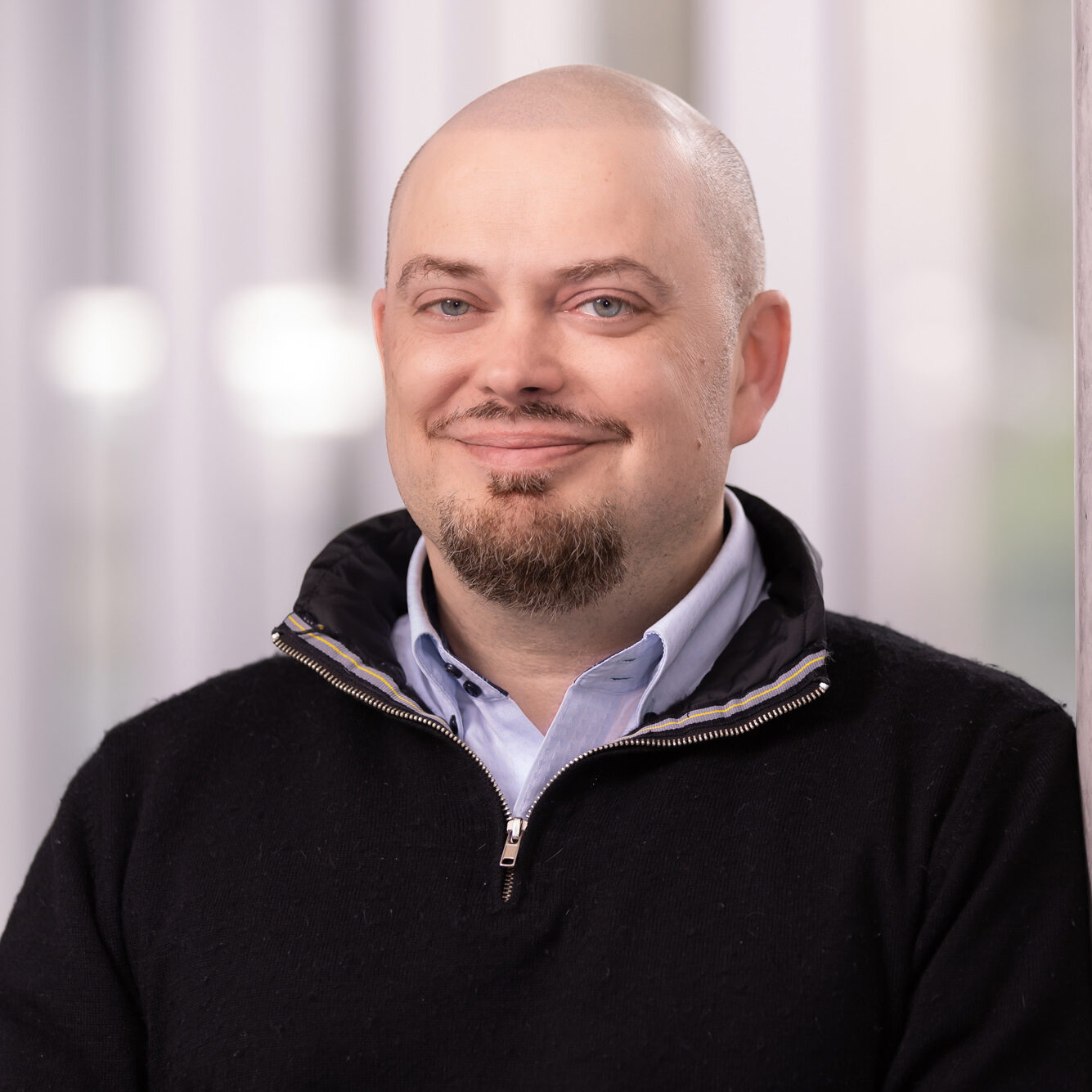 It's only fair, for example, that something like a cure for HIV is available to populations around the world.
"They're the ones who helped and they should be the first ones to benefit from this," says Joly about populations contributing their genomes to biobanks.
He points out that the buy-in genomics requires from the contributing population is creating a shift.
"Whether it's research into a rare condition or more common ones, you need to find a diversity of people and you need them to agree to contribute their genetic data to research. You need to find ways to engage these populations in a way that's a win-win."
In Canada, for example, he points to the First Nation principles of OCAP (ownership, control, access, and possession), which has provided a framework for First Nations data sovereignty.
"We know that there have been population groups in Canada, First Nations for example, that have been marginalized by our healthcare system and by health research for many years. Now with genomics we have to tackle these issues head on. We can't leave them behind, we need them to participate in our biobank database initiatives and it really forces us to come to terms with some of the issues and listen to their specific needs and concerns."
Like Dr. Jabado, Joly sees this as the era when genomics research really makes its way into healthcare.
"We've done a lot of research," says Joly. "It's time to take it to the next phase to see if that research is robust enough to integrate it within our healthcare system and to decide how to do this in the most efficient yet equitable manner."
"One of the things that will be changing is that there's going to be a focus on clinical translation of genomics in healthcare systems, rather than genomics in research."