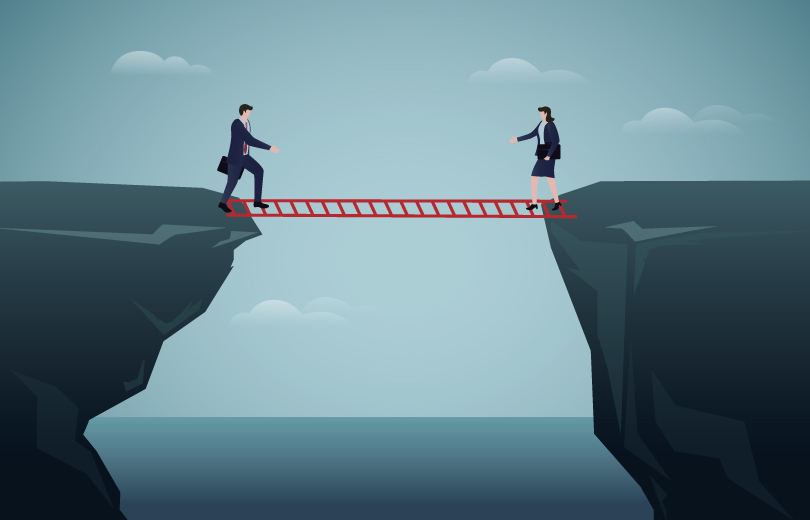 Building bridges across generations in the Faculty of Law
Fuelled by young Law graduates, the Future Leaders Fund is forging ties between past and current students, and empowering tomorrow's legal professionals
For young law graduates who are busy building legal careers, it can be easy to let connections with former classmates fade and lose that sense of kinship with your home faculty. 
As a member of the McGill Law Class of 2016, Claire Kane Boychuk knows this feeling well and wants to help keep those connections alive. That's why she teamed up with fellow graduates to launch the Future Leaders Fund in the Faculty of Law.  
The Fund was established to build lasting ties between young alumni, current Law students, and the Faculty through the power of philanthropy. It does this by encouraging young graduates to support the Faculty's Career Development Office (CDO), which provides essential services – such as mentorship, job fairs, and mock interviews – that help students navigate the transition from law school to a legal career.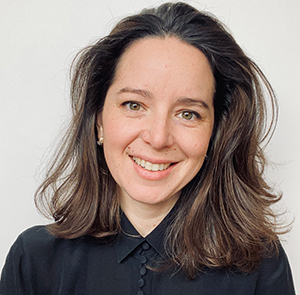 "I didn't know the first thing about how to get a job at a law firm," says Boychuk, recalling how grateful she was for the CDO's support when she was a student. After participating in the Office's formal recruitment process, she found a job placement at Nelligan Law in Ottawa, where she still works as a Labour, Employment & Human Rights lawyer.
"I honestly don't know how I would have gotten the job I have today if it hadn't been for that process," she says, adding that it's not just about finding any job. "If you're really lucky, you can find a job that fits with your values and the kind of lawyer you want to be – and that's what I was able to do." 
Boychuk recognizes that alumni play a crucial role in promoting McGill's continued excellence and wants to ensure that the next generation of students has the same life-changing opportunities she had.
"It might seem impossible to imagine that McGill wouldn't be a robust institution, but the reality is every institution reinvents itself generationally and will really only be as strong as its supporters and community," she explains.
career days
hosted by the CDO in 2021-22
alumni mentors matched with
students through the CDO's Alumni Mentorship program in 2021-2022
of the CDO's budget comes from donations
The Fund was initially championed by Jonathan Amiel, BA'98, BCL/LLB'02, a devoted McGill volunteer and generous supporter of the Faculty. Amiel rallied fellow members of the Law Faculty Advisory Board and encouraged them to commit matching funds to double the impact of this initiative. Thanks to these additional funds from the Board, young Law graduates who make a donation (of $1,000 or less) to any cause in the Faculty of Law will unlock a gift of equal value to the CDO.
So far, almost 250 donors have chosen to invest in the next generation of Law students by giving to the Future Leaders Fund, collectively raising over $42,500.
"Part of the message we want it to send is that it's not about the million-dollar donation," says Boychuk. "It's really about keeping that network and those relationships alive for the benefit of current and future students."