Milka Nyariro, PhD'21, and her mentor Arlene Campbell, DipEd'76, formed a powerful bond through the McGill Black Mentorship Program
"Working on a PhD can be lonely," says Milka Nyariro, PhD'21, who came to McGill as a graduate student from Kenya. "I looked around and didn't have anyone who looked like me and had experiences like me in my department."
Nyariro was in the thick of working on her dissertation – about the cultural and systemic barriers that prevent young Kenyan mothers living in low-resource urban settings from continuing their schooling after having children – when she decided to apply for the McGill Black Mentorship Program, in the hopes of finding the support she felt was missing.
An initiative of the McGill Black Alumni Association, the mentorship program fosters meaningful connections within the Black community at McGill by pairing Black students with mentors from among McGill's Black alumni, faculty, and staff. Mentors help guide students as they address professional challenges such as goal setting, networking and career preparation or navigate personal development issues such as building emotional intelligence and managing work-life balance. Applicants are paired based on shared interests, experiences, and goals to ensure the mentorship is a rewarding experience for all.
Nyariro was paired with mentor Arlene Campbell, DipEd'76, and the two women agreed it felt like a good fit. "We had a lot in common from our first meeting," recalls Nyariro.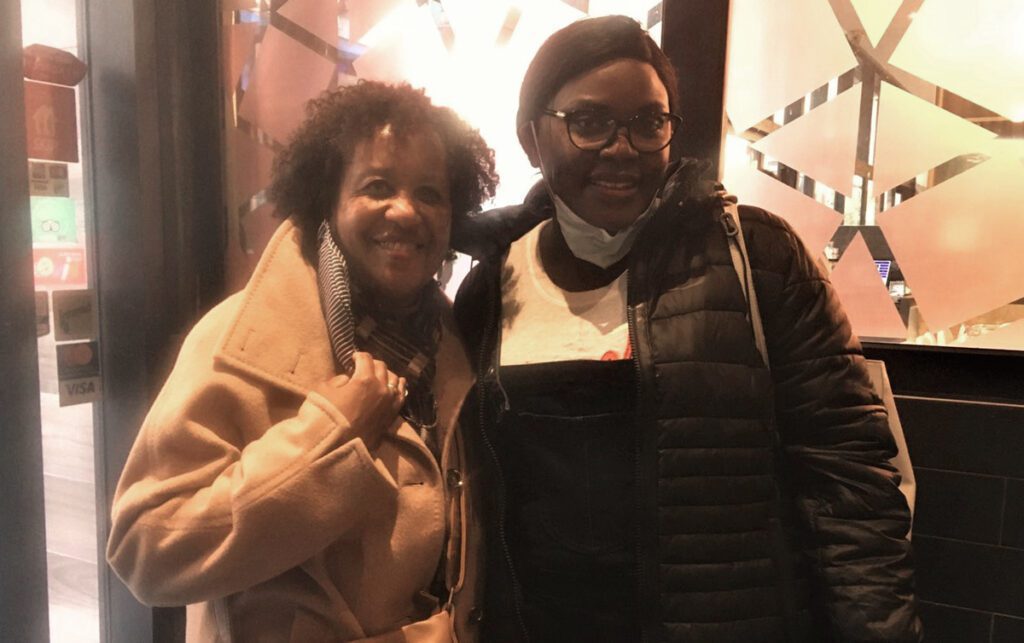 Campbell began her career as an educator at Royal Arthur Elementary School in Montreal's predominantly Black Little Burgundy community, where her family had established deep roots. Later, she earned her master's degree and PhD in education at York University and spent decades teaching in North York. A lifelong learner and teacher, Campbell participated in York University's community-based projects, both as an adjunct professor and mentor with the Westview Project and as a course director with the Urban Diversity Program before she retired in 2018.
Nyariro's sense of isolation and need for support resonated with Campbell's own experiences in academia.
"I remember very well how daunting it was to write a dissertation," Campbell says. "And Milka was also working. I worked full time while studying for my PhD and had a whole host of other things going on, so I really understood what she was going through."
Campbell was also curious to see how things had changed for Black students since her time at McGill.
"I was one of only two Black students in my program," recalls Campbell. "There are far more Black students now than when I was there, particularly young women. I wondered in what ways has it changed, in what ways are there improvements that still need to be addressed? I think this program is a critical step towards leveling the playing field for our Black students at McGill, particularly for international students like Milka, because they don't necessarily have that community and mentoring support that they may be seeking."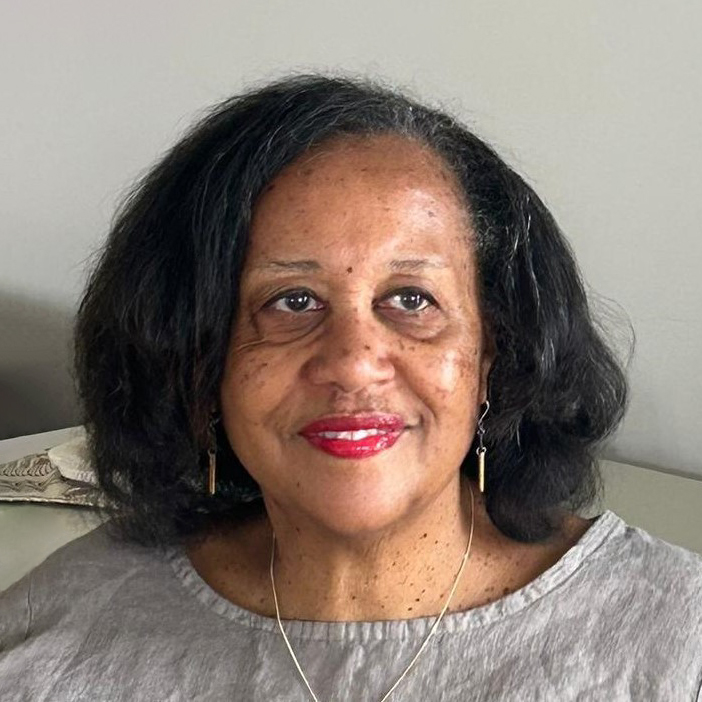 Mentoring comes naturally to Campbell, whose academic research centres on othermothering – a cultural tradition of "mothering, nurturing, guiding, coaching, loving children who are not your biological children" that she sees as closely linked to mentorship.
"Othermothering originated in West Africa and was reinvented and reimagined via the Transatlantic Passage, with enslaved Africans in the U.S., Canada and the Caribbean," explains Campbell. "Growing up, my mother and grandmother and aunties othermothered a lot of other kids, and not only children of colour. They embraced everybody. Their examples were impactful for me."
Campbell says her international exposure as a professor at a Saudi university, in addition to her volunteer work in Guyana and Tanzania, also contributed significantly to how she related to and assisted Nyariro.
After their first meeting, Nyariro and Campbell met every other week. They touched on a range of topics, honing in on Nyariro's dissertation and their shared experiences as Black women in academia.
Nyariro did a mock defense of her dissertation; Campbell asked her in-depth questions, gave her guidance on where she could elaborate or avoid digressing, and encouraged her to take her time responding to questions thoughtfully, without feeling rushed.
Campbell also lent Nyariro advice on how to take a step back from her dissertation when she was struggling, and how to get back on track.
"We laughed together – that was really critical at certain points," says Campbell. "Sometimes that laughter really helped to set aside, momentarily, the seriousness and solitude of writing a dissertation."
Both women agree that the most rewarding outcome of their mentorship was the friendship they developed.
"Dr. Campbell is very compassionate and very, very patient. As a Black woman who had gone through a lot of the same challenges, she really understood everything I was going through and shared that journey with me."
"Mentorship and othermothering is not a one-way street, it's a symbiotic relationship," says Campbell. "Milka enriched my life. I learned so much about her research, which was so fascinating. She shared profound insights about her life in Kenya, the backdrop of her culture, as well as her triumphs and tribulations. It was a reciprocal alliance and friendship. And she heartily encouraged me to visit Kenya."
Nyariro is now a McGill Third Century (M3C) Postdoctoral Fellow in the Faculty of Dentistry and Oral Health Sciences, where she's bringing a social science lens to look at how the lack of equity, diversity, and inclusion in the development of artificial intelligence in healthcare perpetuates discrimination and harm against marginalized people.
"Having a mentor outside of my normal academic environment was a safe space," she says. "I was able to share my feelings without feeling vulnerable or judged. I count myself very lucky to have been part of this program."